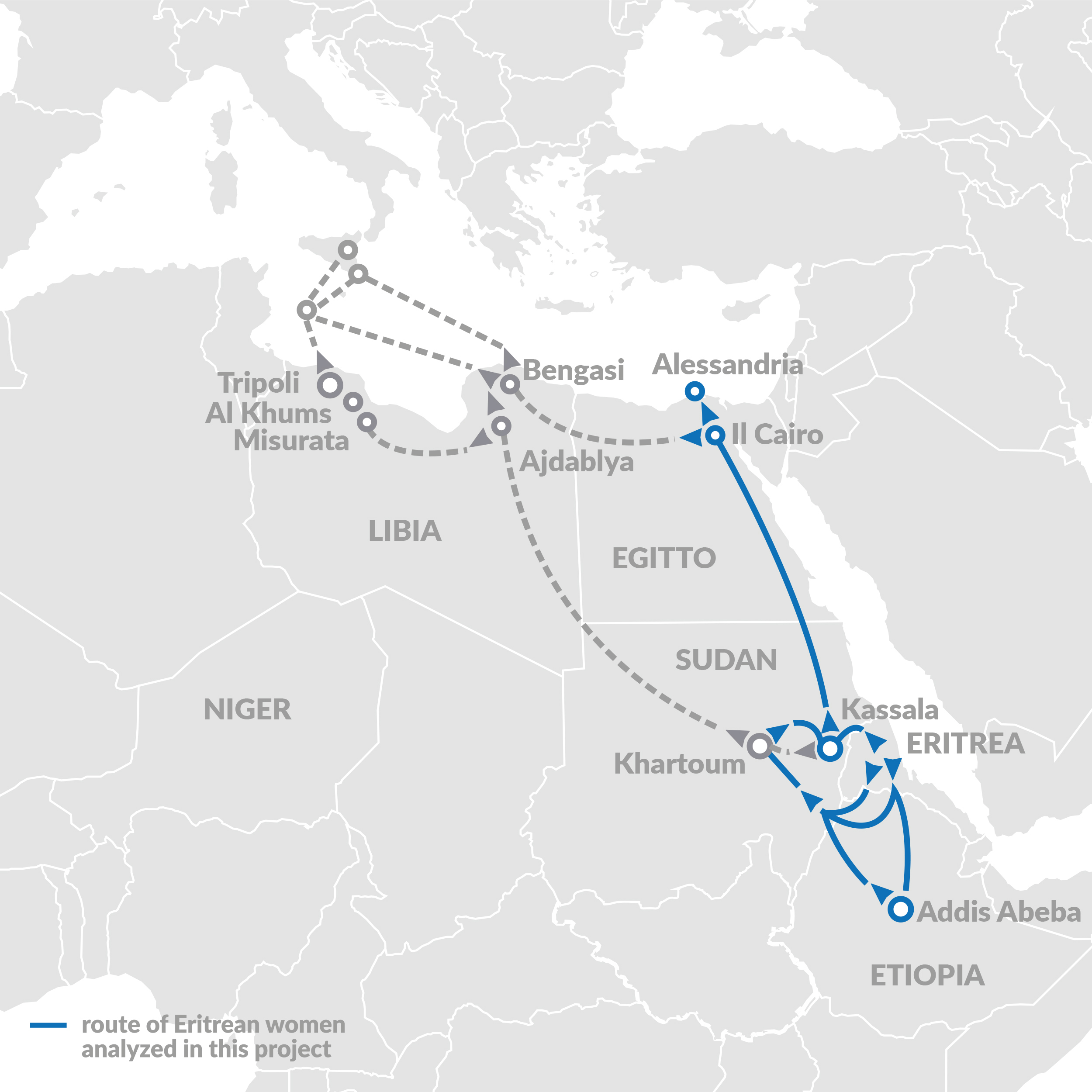 Every year thousands of Eritreans flee their country where military service is mandatory and of indefinite duration for women too. Arbitrary detention is commonplace, as are restrictions of freedom of expression, association and religion. Even the recent 2018 peace treaty with Ethiopia did not result in any change to the political and social structure of Eritrea.
According to the 2017 World Report by Human Rights Watch, by the end of 2015, there were 474,296 Eritrean refugees worldwide.
The migration journey, particularly the women's journey, usually lasts for several years and often gets fragmented in different African countries. Women then start living in a limbo-like situation that makes them frequent victims of persecution.
The migration journey of Eritrean women is, very often, a still journey and this project has been documenting the condition social and human of this migration which dispers in Africa.
An article published in December 2017 by UNHCR claims that "in 2017, women represented only 12.6% of sea arrivals in Europe", since women have less chance to emigrate than their male counterpart does. Nevertheless, after leaving their country, they frequently fail to complete their journey to Europe.
Eritrean women primarily stop in Ethiopia or Egypt, places where they are allowed to stay long term welcomed as refugees, but always in a social condition where they facing many difficulties, since in both countries a great number of human rights violations are committed against women.
The project started in 2017 and has been documenting this issue in Eritrea, Ethiopia and Egypt.